As we were rapidly approaching the end of the year and I still had a whole heap of holiday to use up, I took an unplanned week off work. Fellow going fast enthusiast and flatmate Andy was also off work and neither of us could really be bothered to deal with the pre-Christmas chaos of shopping centres, multi-story car-park space hunting or risk a supermarket death-match over the last pack of bacon. So we jumped in a car and drove 800 miles to Tignes, France to spend the run-up to Christmas snowboarding in the Alps.
Not having a plan means your plan can't fail. We booked a hotel, booked Euro Tunnel tickets, got some European breakdown cover and a Euro driving kit of tat to keep the French authorities happy, put together an extensive road-trip playlist and set off at 2:45am on a damp Saturday morning.
A 35 minute ride under the sea (in a tunnel, in a train, in a car), two fuel stops, one flawless rendition of Five "Everybody get up," twelve hours and 875 miles later we rolled into Le Lac, Tignes at 2100m above sea level. Checked in, went for a wonder about, found Loop Bar, ate chilli burgers and drank beer. A pretty decent effort for a days work.
Tignes is a pretty damn nice looking place.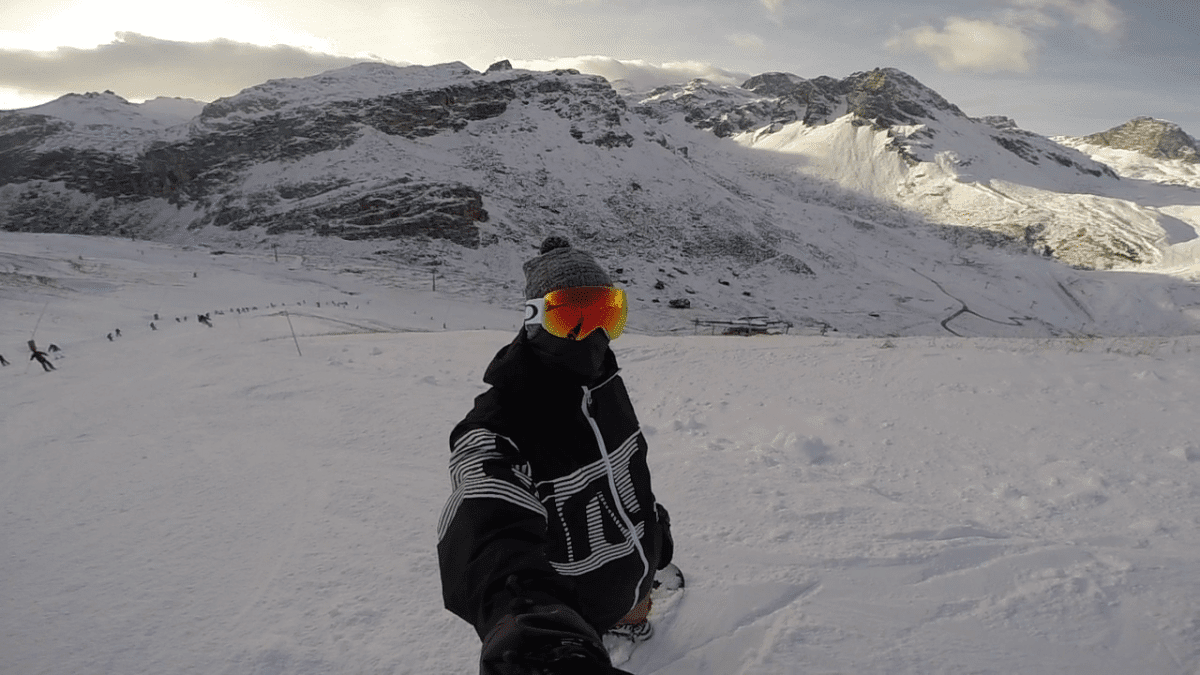 And it only gets nicer the higher up you go.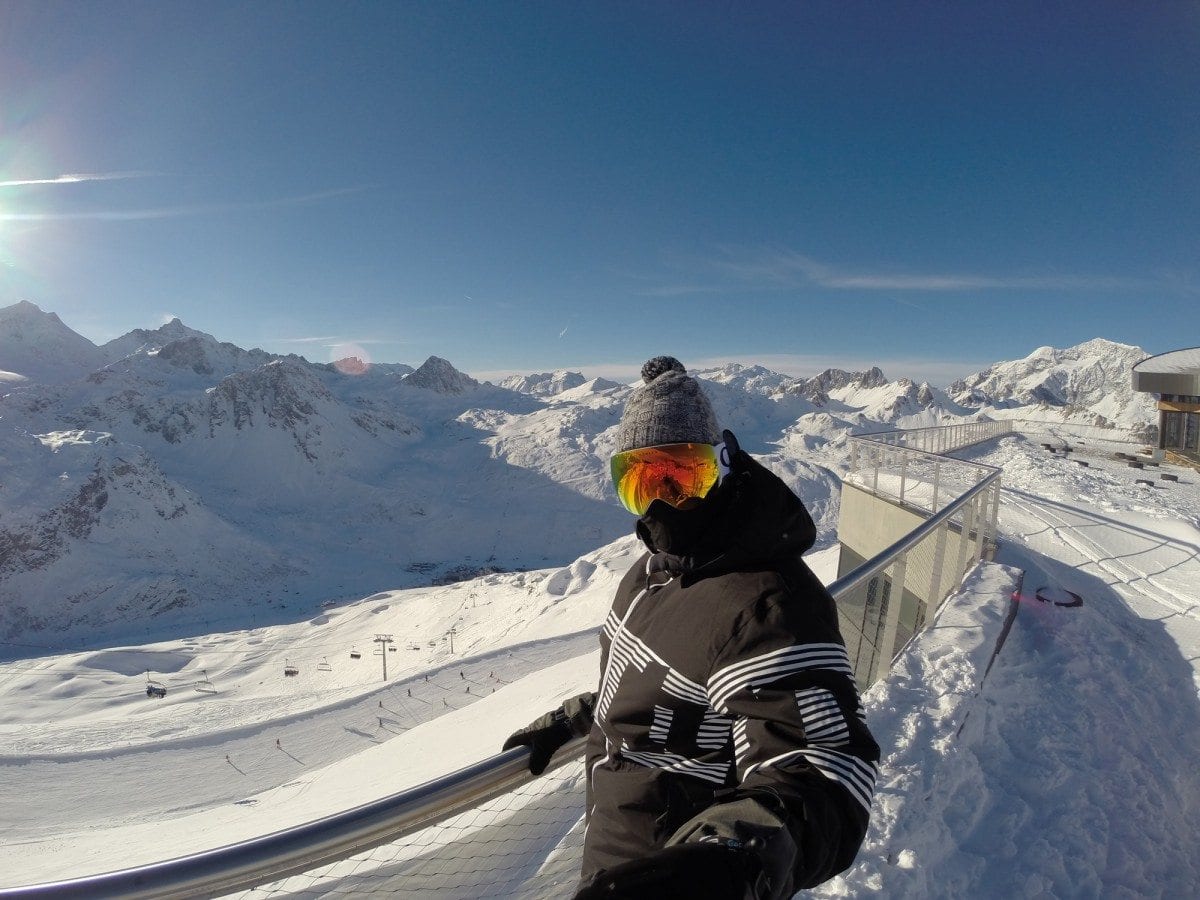 8am start on day one, lots to do! Firstly figure out where we're supposed to get the ski passes from (turns out it's the massive information building with "Ski Pass" written on the windows in huge letters). The Espace Killy passes were €280 each for the week (Ouch!) but with these we could use any lift across several resorts.
Once we were up the Aeroski lift 2704m above sea level at La Toviére the second challenge of the day was remembering how the hell snowboarding worked. Aside from a bruised coccyx things didn't go too bad, I was most concerned about messing up getting on and off the chair lifts but they were actually pretty easy.
Here's a little clip from the first day, heading down to Val Claret for a coffee.
Any activity is pretty epic when you're on a mountain, even tying laces.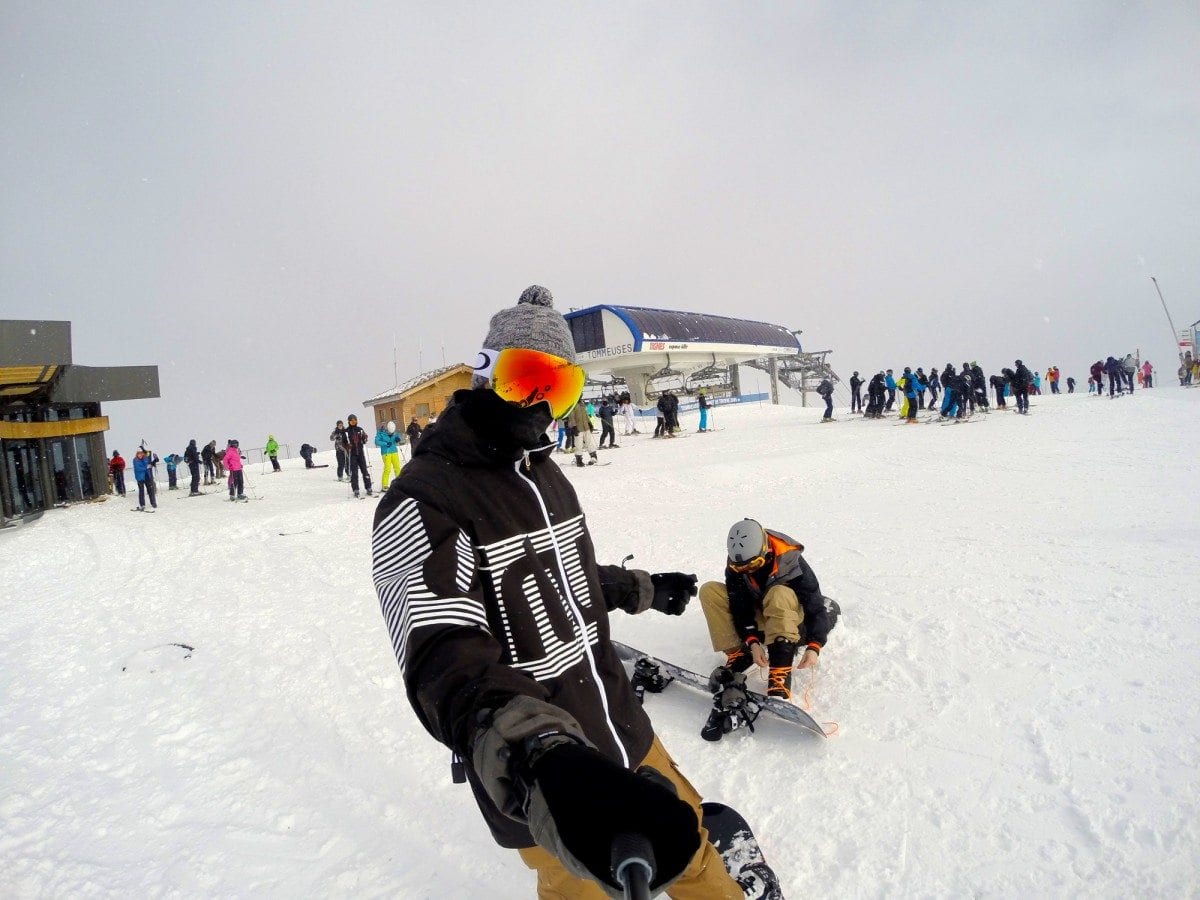 Anyway, I'm not going to give you a day by day run down of what happened, because everyday was about the same; early start, get up the mountain, do a few familiar runs then go find something new. Just check out the photos, it's beautiful up there!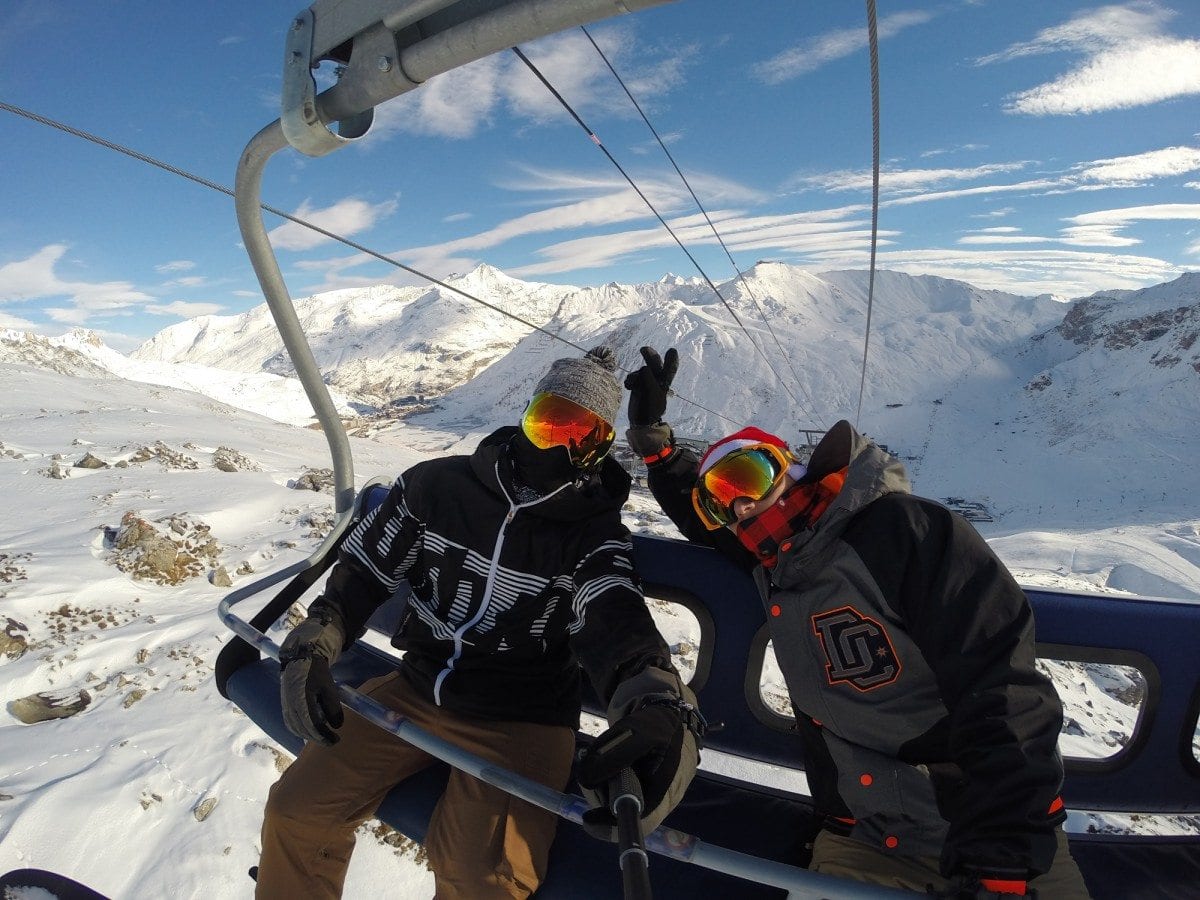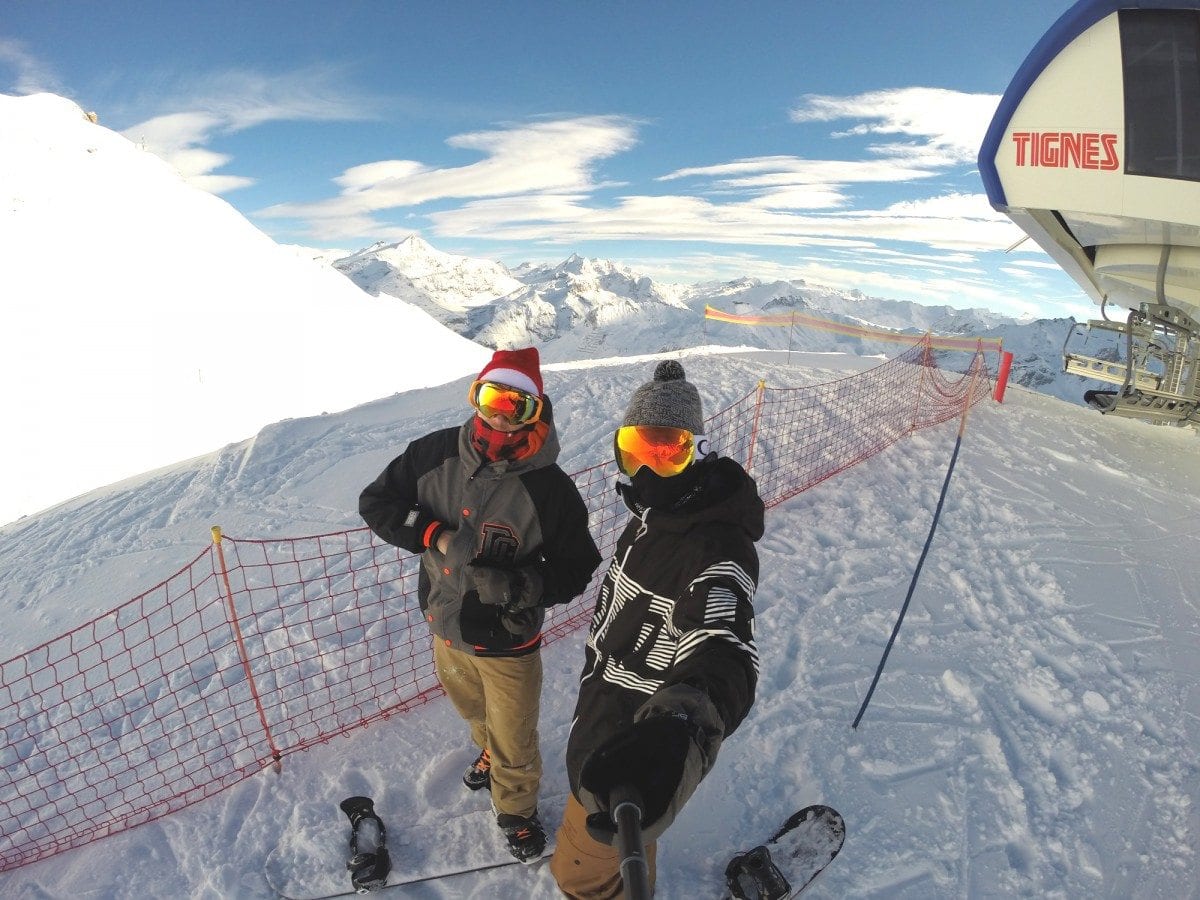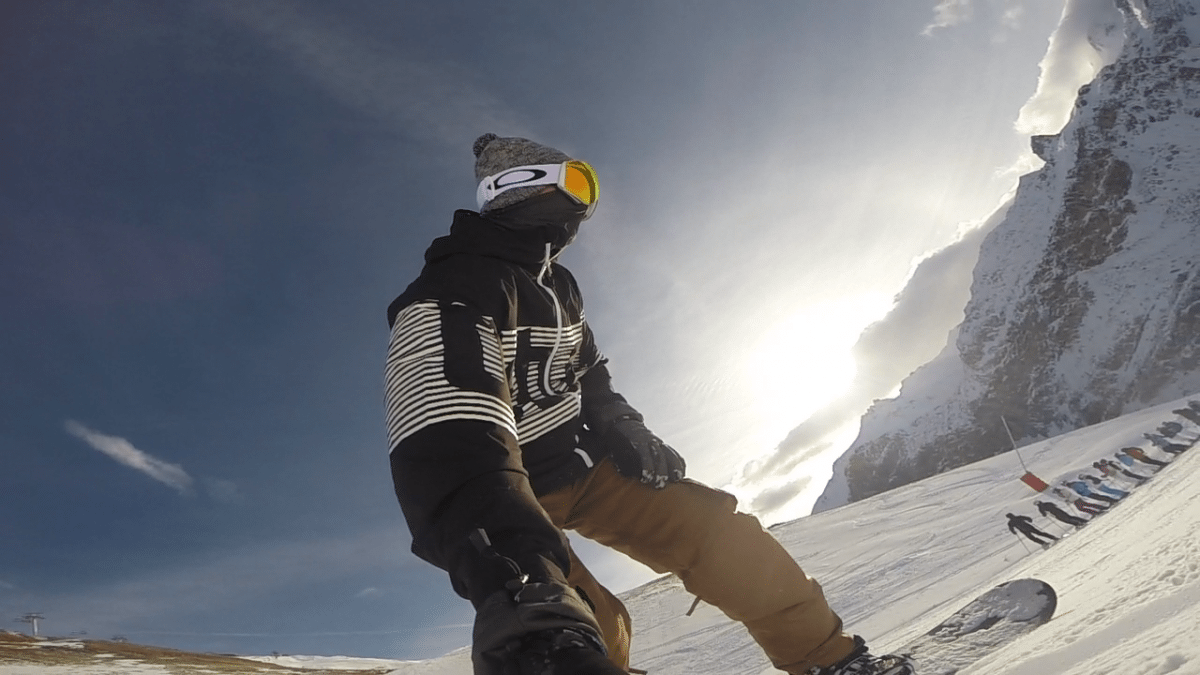 The parks weren't open so that no doubt saved me a few injuries. I took the GoPro out every day, trying out different mounts for the first few days, before settling on the telescopic pole mount. Don't expect an epic off piste, technical snowboarding extravaganza, this was my first time on a board outside of Milton Keynes snow dome. I'm still going though all the footage but will try and condense it into a short edit with a funky soundtrack to help convey how much fun it was ('cause it was really, really fun!).
Tignes is great, I'd definitely go back. And getting there before the season had really kicked off, the place was deserted some days.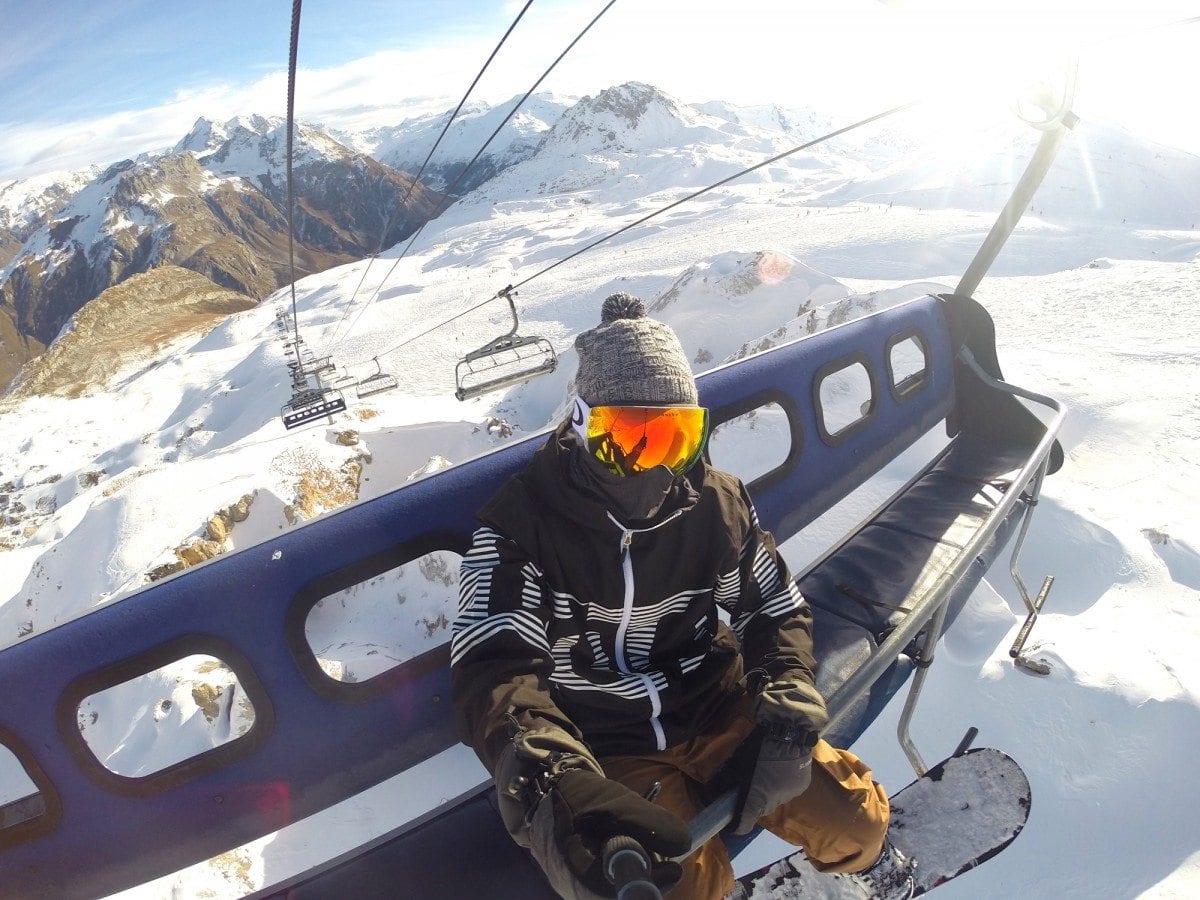 I'll try to post the edit some time in the next couple of weeks, but freelance work is about to get really busy, so don't hold your breath.
I hope everyone had a great Christmas, see you in the New Year!
// Matt
Update – 26.01.2015: The edit is finished and can be found here: Road Trip to Tignes…