I hadn't been on a snowboard for ages (maybe a year+!?) so thought I'd better check I still knew how to do it. Andy and Chris got roped into joining me. MK was really quiet for a Friday night which was handy, as it took a LOT of runs before I was making it to the bottom without falling on my arse several times on the way down.
Andy was about as rusty as me but Chris was doing okay, hitting the jumps after just a couple of warm up runs. But he didn't have the excuse of needing time to adjust to rental boards, as he had all his own gear. He forced us to remind him of this excuse often.
Chris with all the gear, and slightly more of an idea than the rest of us…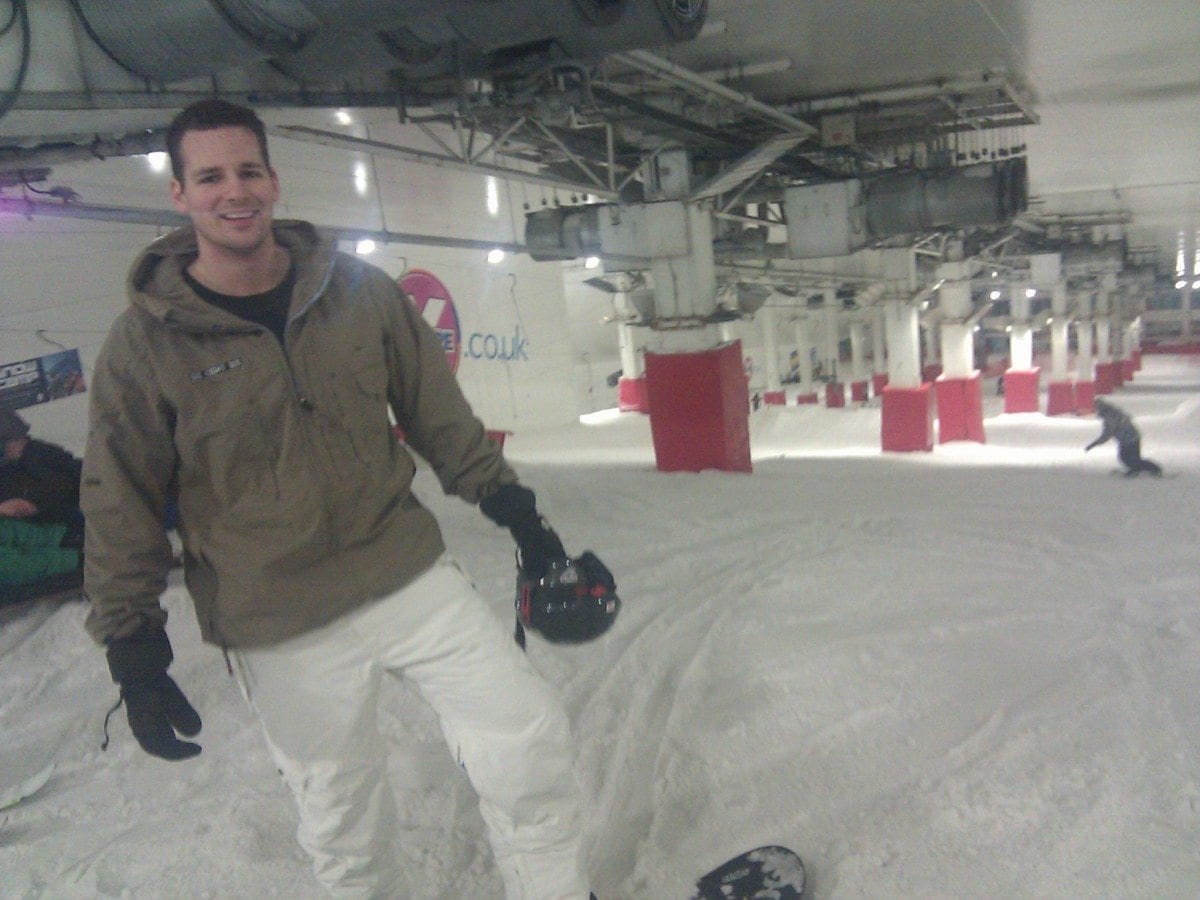 There wasn't much set up for a freestyle night, just a few little jumps and a couple of kickers leading to either a gas pipe or bench and one or two hand rails, but that was fine we were quite enjoying having the place pretty much to ourselves.
We all left the handrails well alone (bit beyond our ability) but the gas pipe and bench saw plenty of 50-50's and boardslides. Was a fun little refresher session, plenty of bruises, but no injuries.
Will have to try and not leave it so long before going back again.
// Matt