Had some crap weather over the last few days and with the A4 still out of action the ninja had to see some rain. Today it started knocking/clunking, difficult to hear over the exhaust but quite loud and I could feel it through the left peg, not cool.
It was only audible when the clutch was out and not frequent enough to be something too serious (engine issue), so I put it down to a drivechain/sprocket thing. Pretty much coasted most of the way home from the office to avoid having to listen to this clunk, but the Haynes manual was straight out to check over a few things.
The chain tension was a bit slack (03/04 ZX-6R should be 25-30mm) but once that was sorted the wheel alignment was out. Andy was a big help and we got the wheel alignment inside of 1mm.
Usual chain clean procedure, gave it a good soak with brake cleaner, scrubbed it down with a wire brush and rags, lubed it up with Wurth dry chain lube and job done.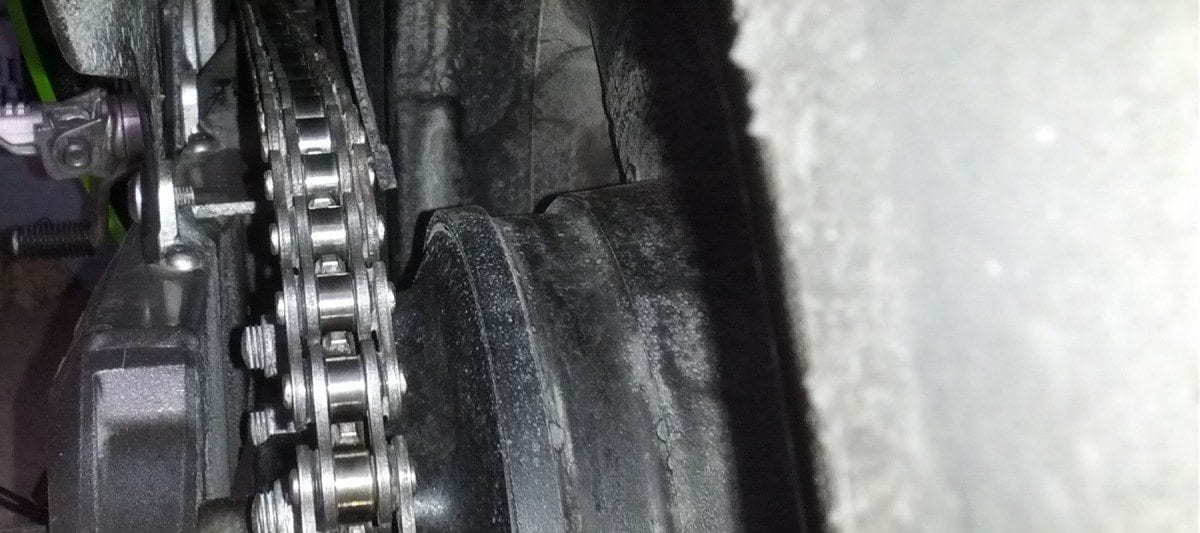 Quick ride up and down the road and the knocking was gone, lovely. Shame to have to waste an evening on this instead of working on the A4 though. Back to it tomorrow!
// Matt