The A4 was dropped off at the bodyshop this morning and I won't see it again for a week while the bumpers and lots of panels are given fresh coats of Audi Akoya Silver. Wanting to have everything ready for when all the paintwork is done I tinted the fog lights last night so they'd match the S4 headlights.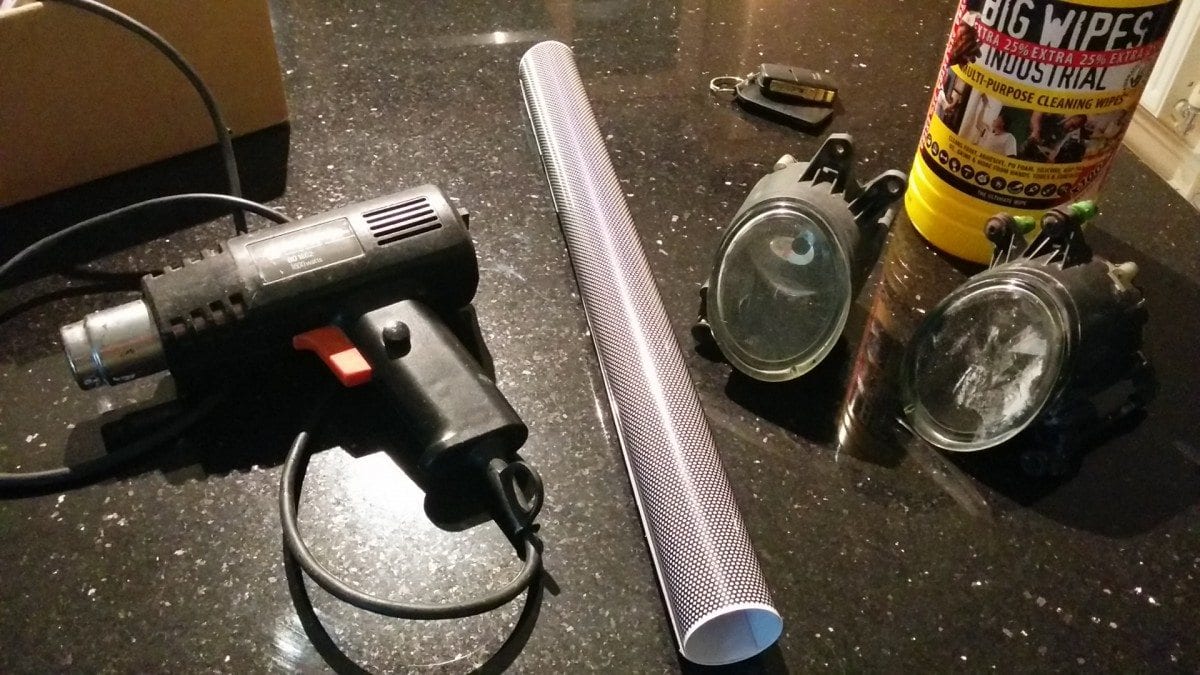 Same supplies as before:
Heat gun or hair dryer
Fly eye lens vinyl
Alcohol wipes
Sharp scissors
I've had these out of the bumper for months, but from memory the s-line/Gmbh plastic grilles just pull out, then the lamps are held in place with T25(?) torx screws. Once they're unscrewed, unclip the connector and you're good to go. Removing them from the bumper isn't 100% necessary, but if you prefer to work sitting on a bar stool to lying on the cold, hard ground then it's worth while.
These were so much easier to do than the headlights, they're obviously much smaller and the lens face is flatter. After cleaning the lamps with alcohol wipes I rolled out what vinyl I had and cut out a pair of rough rectangles, enough to cover each lens with 20mm or so excess.
The backing is peeled off each piece and placed onto the lenses, smooth it down flat by hand, pulling it around the curved edge of the lens as much as possible.
I cut the excess away leaving around 6mm then applied heat to the edges which basically shrink wrapped the excess around the edge of each lens. I pressed the edges down just to make sure they'd adhere properly.
All done, no extra trimming required.
Now I just need the A4 back from the bodyshop and I'll have a freshly painted bumped to screw them into.
Update: Back from the bodyshop and fitted…
Light output is barely affected at all.
// Matt