I've been watching the wireless earphone market for a few years and Jaybird have been leading the way. I was put off by the bulkiness and battery life of previous generations (and the high price tag!) but with the Bluebuds X I think they've finally cracked it!
Most cardio is boring as hell unless I've got my own music to plod along to, it's motivational! You work harder and go further but headphone wires are an issue now many of us are using phones as our music devices. Being tethered to my phone any earphones I tried would soon get pulled out of my ears thanks to my phone tugging on the wire as it bounced up and down in my pocket. Somehow it still happened on treadmills even when setting the phone down on it.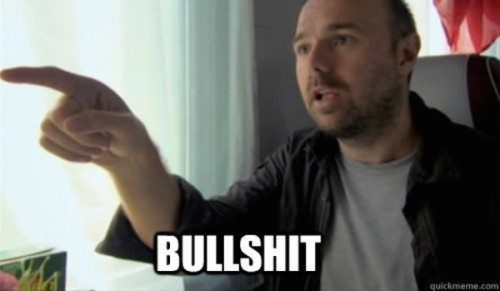 What's that Karl Pilkington?
Yea, it's bullshit. The wires had to go and Jaybird have made it happen!
I picked up the camo Bluebuds X from Amazon for £124.11 but the price fluctuates all the time. The RRP is £139.99 and they're currently selling at £130.93. Shop around, you'll find them cheaper I'm sure.
They come in some pretty sexy packaging (we appreciate nice packaging, nice job Jaybird)…
Easy to follow instructions…
[pic to follow ]
A hard case to keep them safe…
[pic to follow ]
And a range of bud tips and optional ear fins…
[pic to follow ]
I tried them all out and found medium fit the best. I couldn't get on with the fins, I've had them on other earphones and to be fair these did feel better but they're just not for me. Not an issue with the Bluebuds X, fins are optional.
You can choose to wear them like normal earbuds with the wire around the back of your neck or over your ears adjusting the wire snugly around the back of your head. Even though I've liked over-ear headphones in the past traditional earphone style was my preference. The best advice is to try both and go with whatever's most comfortable for you.
Getting them connected to my Nexus 5 was a piece of cake and sound quality is great. I don't consider myself much of a audiophile but I've tried a lot of headphones/earphones and the Bluebuds X definitely give you the sort of high-end audio you'd expect from earphones in the £100+ price bracket.
For their first real test at the gym their overall performance was good, but not great. They're really light, audio quality was great, connection was great, battery lasts longer than I'd ever need, next/previous track skip was flawless but in a 30 minute run I still had to push the right one back into my ear a couple of times to stop it falling out. That was the only issue.
Rather frustrating that the only slight issue was what I was hoping would be completely resolved by going wireless. They were still a huge improvement over regular wired earphones and I was happy. Maybe if you get on okay with the fins you won't have this problem at all.
Even though I was really impressed with the overall performance the fit still bugged me a little so I started looking into aftermarket earbud tips and discovered Comply foam.
Comply do a whole range of earbud tips including "sweat proof" non-slip sports tips (called Comply Sport+), so I ordered myself a couple of packs.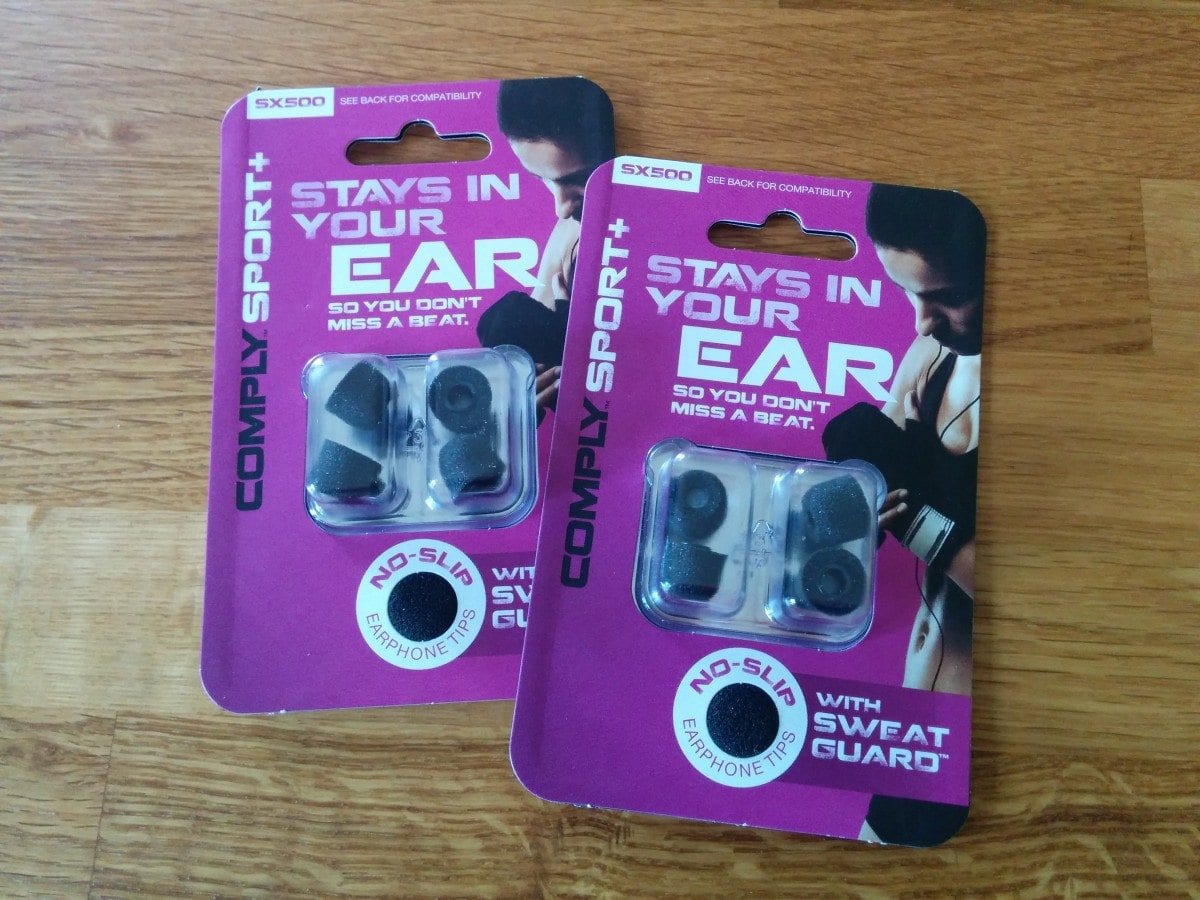 I had to get them direct from the Comlpy website and ship them internationally as there were no UK retails stocking the 'Sport+' ones I wanted. This meant import tax and an £8 Royal Mail handling fee bringing the total for two packs up to a ridiculous £36.68. Oh well.
The Comply Sport+ tips come in four sizes: SX-100, SX-200, SX400 and SX-500 to cover most manufacturers earphones. They have a compatibility guide on their website, the Bluebuds X require the SX-500 size.
There's some whiny little bitches on YouTube complaining that they're really difficult to fit. Ignore them, it's easy. I was skeptical, so I made this little video to prove them wrong…
[ video in production – it's coming ]
Just holding them in your hands you can tell how much more grippy they are compared to the stock silicone items from Jaybird.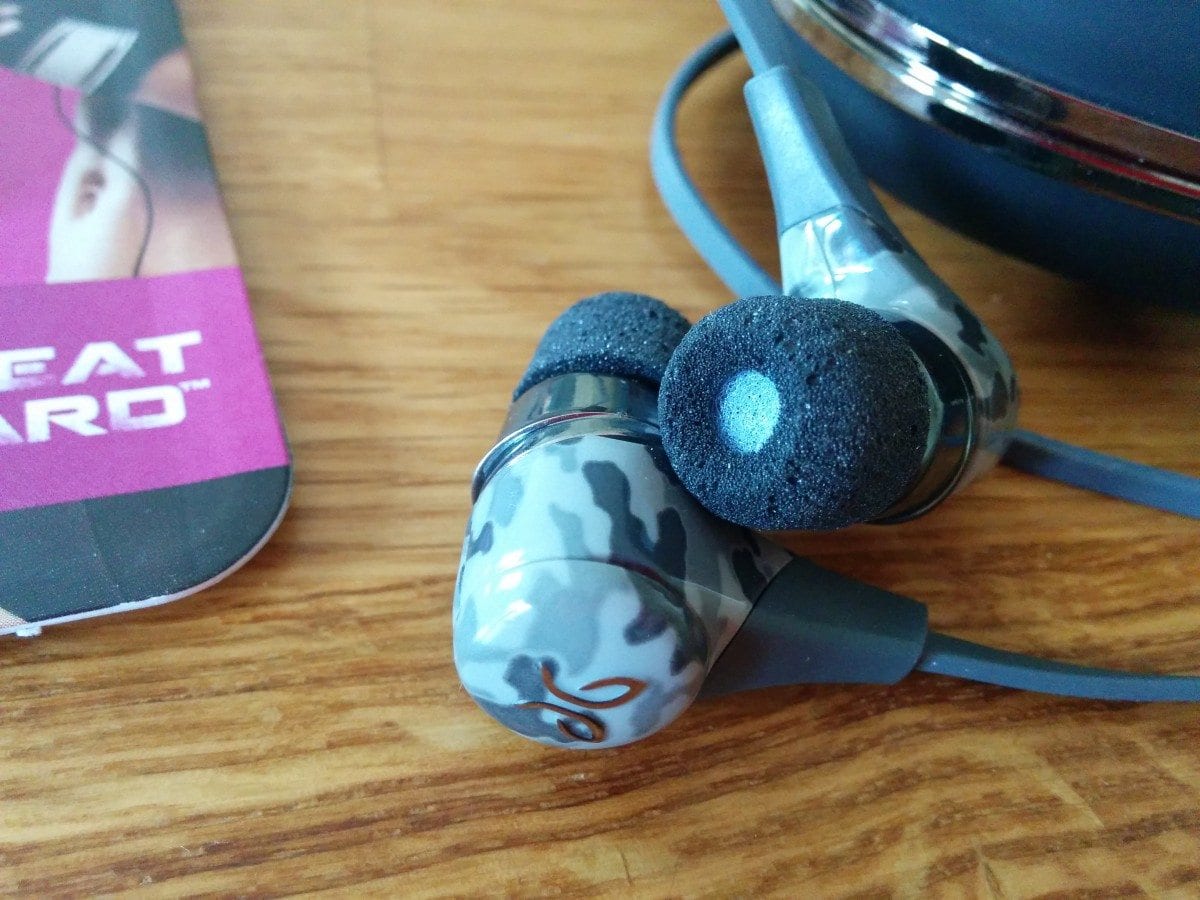 You squish each tip in your fingers and roll them around to compress the foam before putting them in your ears. The idea is that the foam expands in your ear to give a really snug fit.
Trying them at home they really work, shaking my head around like an idiot, doing push-ups, jumping up and down; they wouldn't move. The sound quality was still great, possibly with slightly more of a noise cancelling effect.
At the gym they were perfect. I did an hour and a half work out, only removing them occasionally to chat bro science to my gym bros. Using the stock tips I was conscious of one slowly working its way out until I had to press it back in. With the Comply tips the fit is really snug and they didn't slip at all.
Let's summarise the pros and cons…
Jaybird Bluebuds X
Pros: Light-weight, good battery life (up to 8 hours), great sound quality, flawless wireless connection, very easy to set up, wear under/over ear, range of silicone tips and fins for customised fit.
Cons: They're not cheap, I needed to get the Comply tips for a perfect fit.
Comply Sport+ Foam Tips
Pros: They work! Fit is really good and snug with no slipping, sweat resistant, no reduction in sound quality, maybe even slightly improved sound quality, pretty cheap (providing you're not importing them).
Cons: No UK retailers (yet), they will break down and need replacing eventually (they are foam after all).
Chances are most people are quite happy with their regular, cheap wired earphones, but if you want to give wireless a try then Jaybird is where you should be putting your money. And if you find they don't fit you quite as well as you'd like, give the Comply tips a try.
// Matt
They're currently on offer!!
Promo code "JBDAD30" Gets you 30% off buying buy direct from Jaybird. Expires 21/06/2015. Hurry!