My Chromecast got delivered yesterday and will almost certainly be the first of several.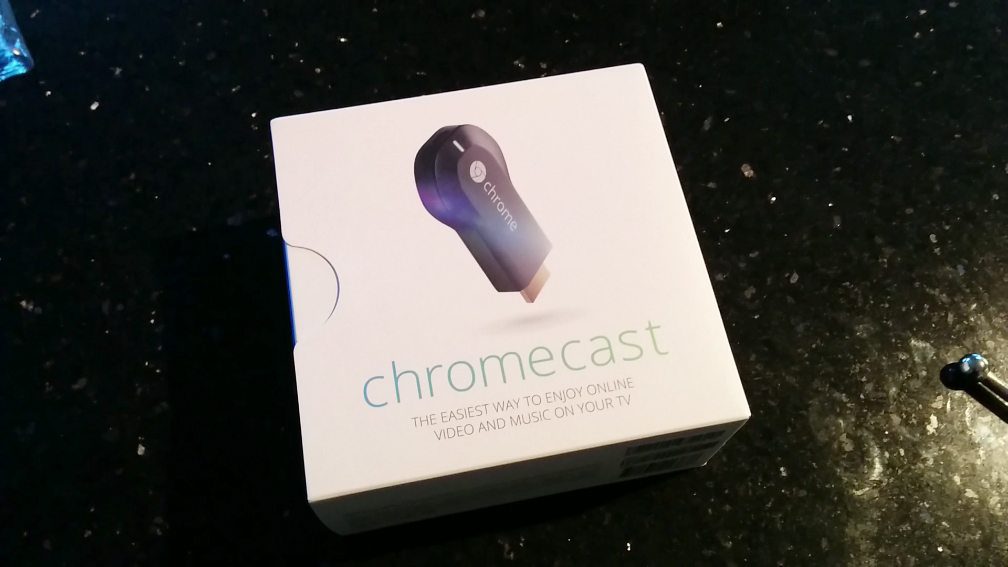 Setup was really simple, and even with downloading updates only took around 10 minutes to be completely up and running, connected to my Nexus 5.
Super simple instructions…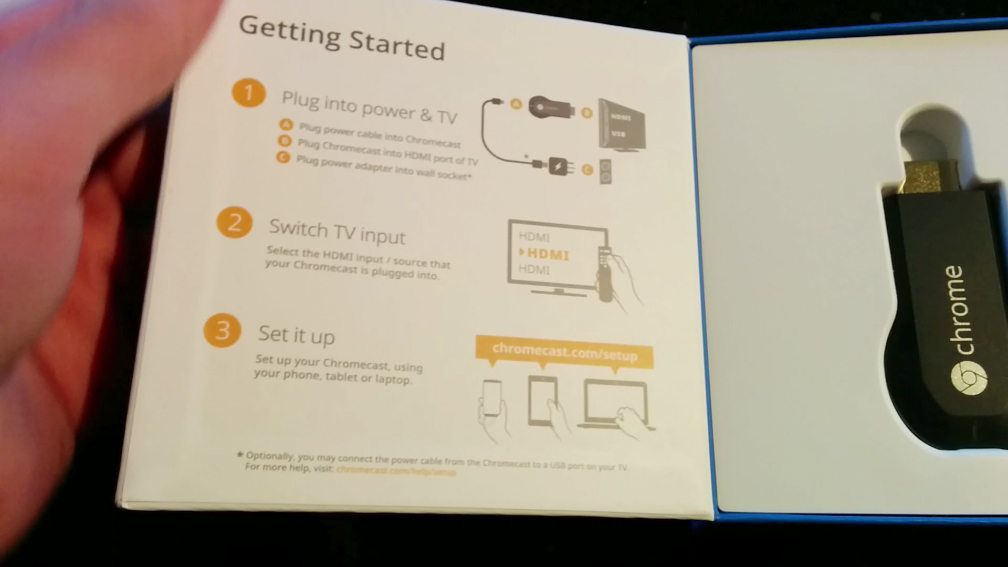 Chromecast dongle itself is really small…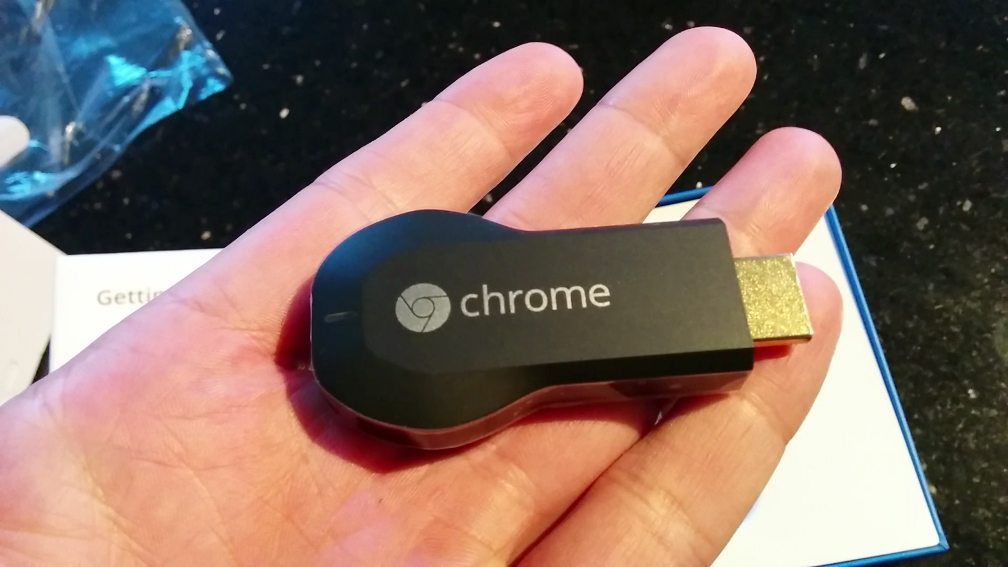 Other stuff you'll find in the box. Mains power adapter with USB port, microUSB power lead, HDMI extender…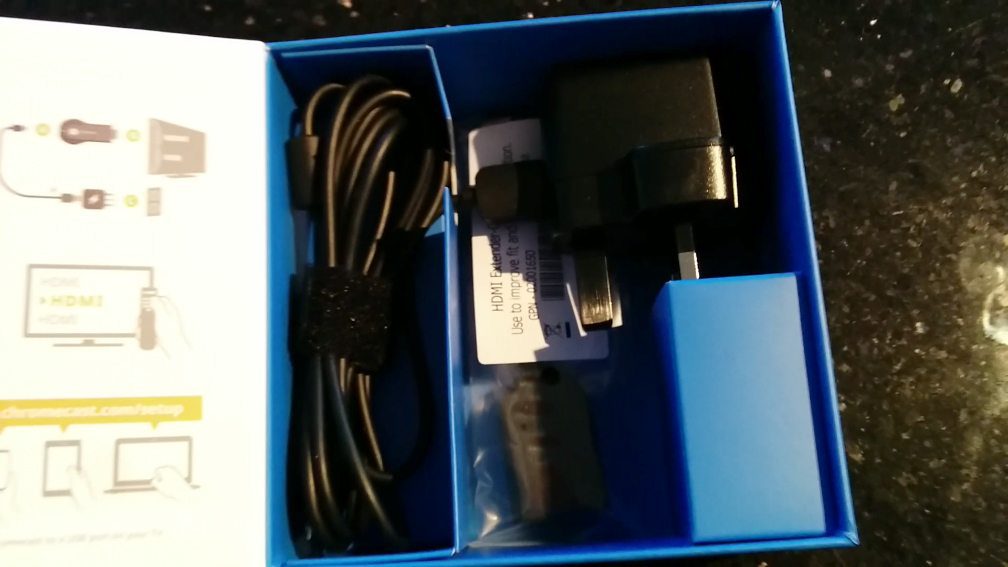 If the HDMI ports on your TV are close together you might find that the Chromecast is too wide to fit next to other HDMI connectors you have already plugged in. You can use the extender to solve this issue. Good thinking Google!
Following the setup instructions in the box you'll probably find yourself presented with an update screen…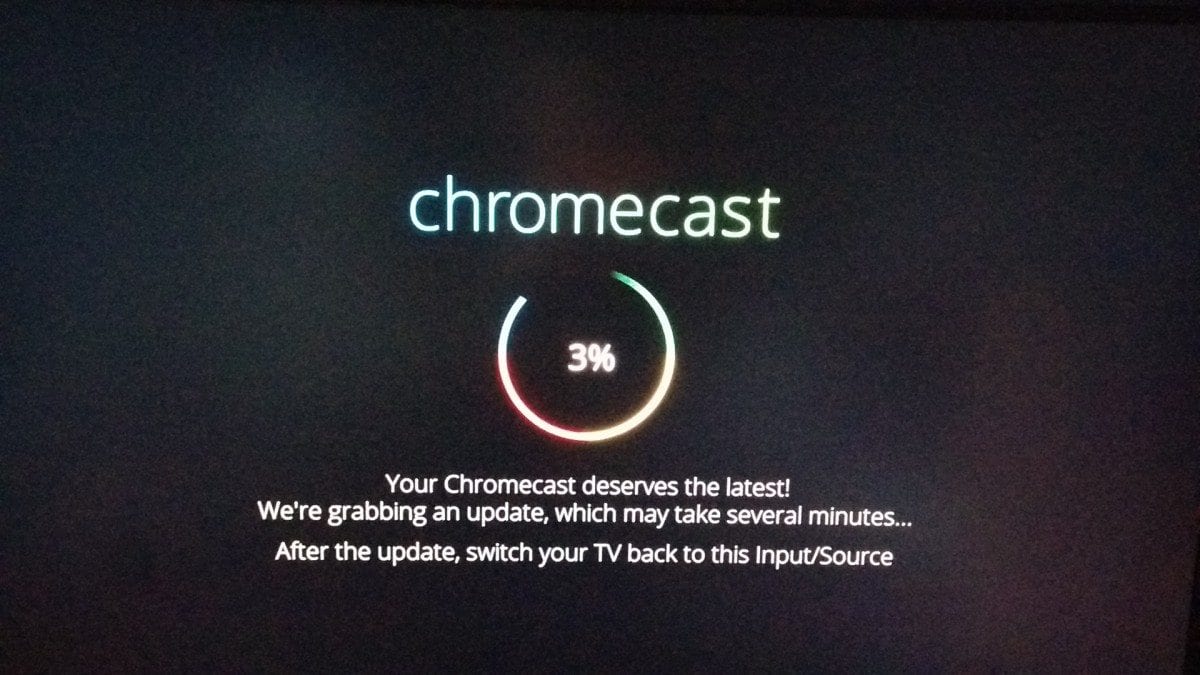 When this finishes, guess what! You get another round of updates…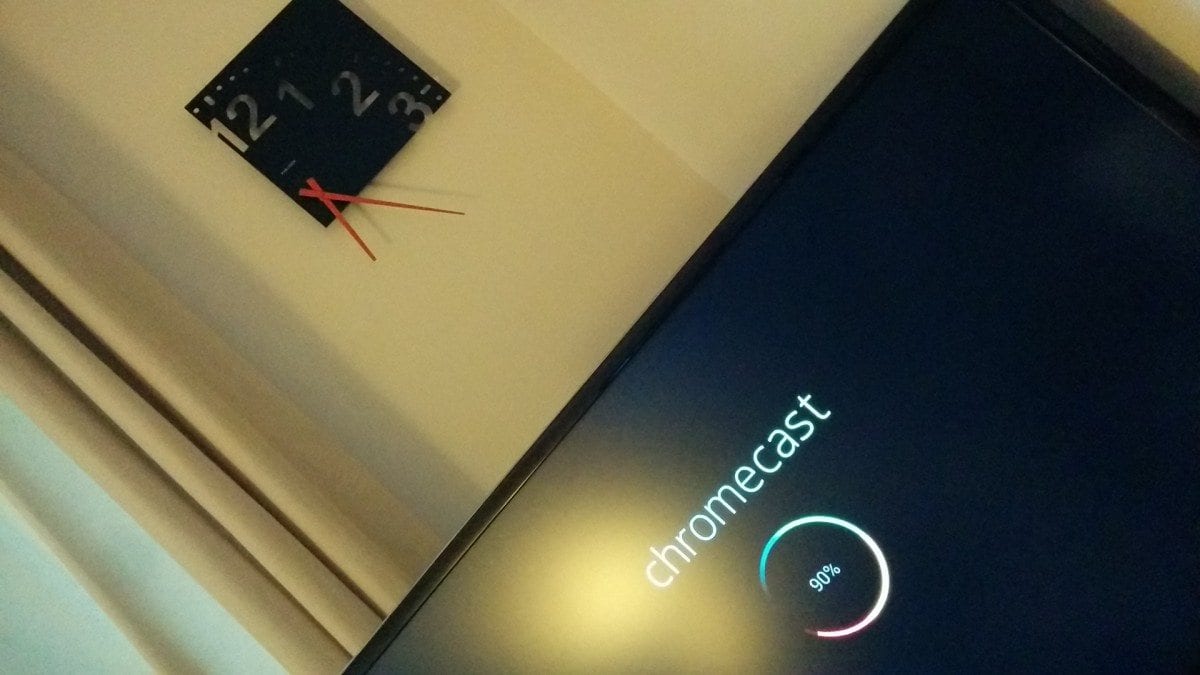 Once the updates are all finished you're ready to cast. As explained by the "Ready to cast" home screen…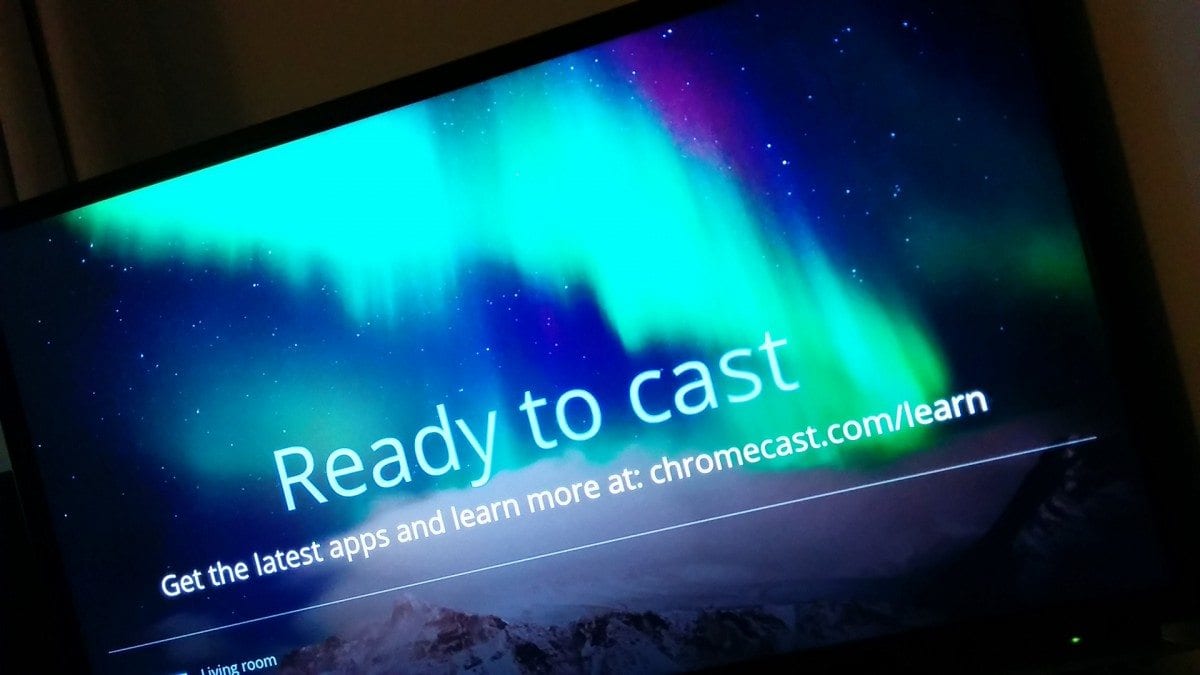 So I decided to get the party started by casting some tunes via Google Play Music. Very easily done by opening up the music app and pressing the cast icon. It connects, Pharrell starts playing out of your TV…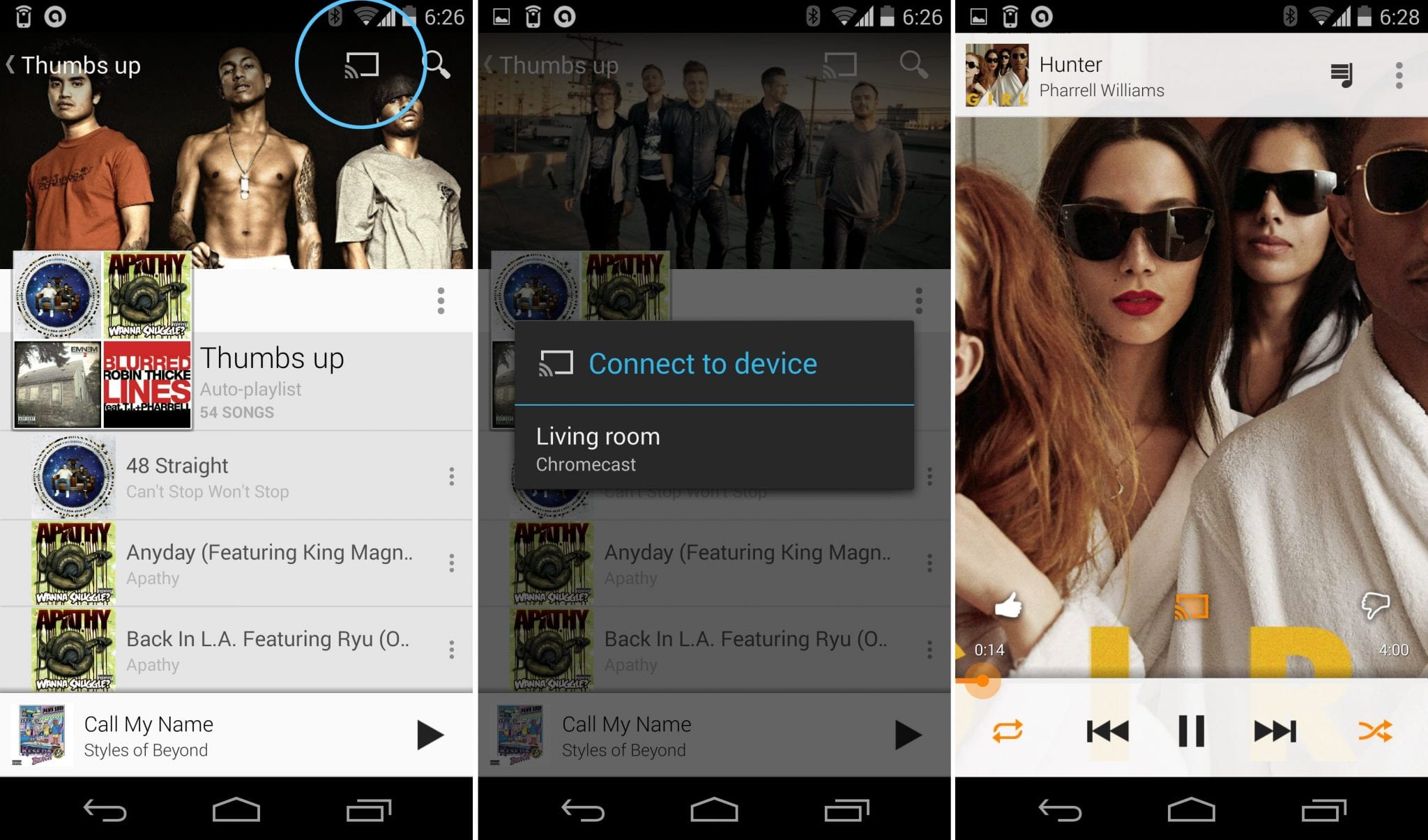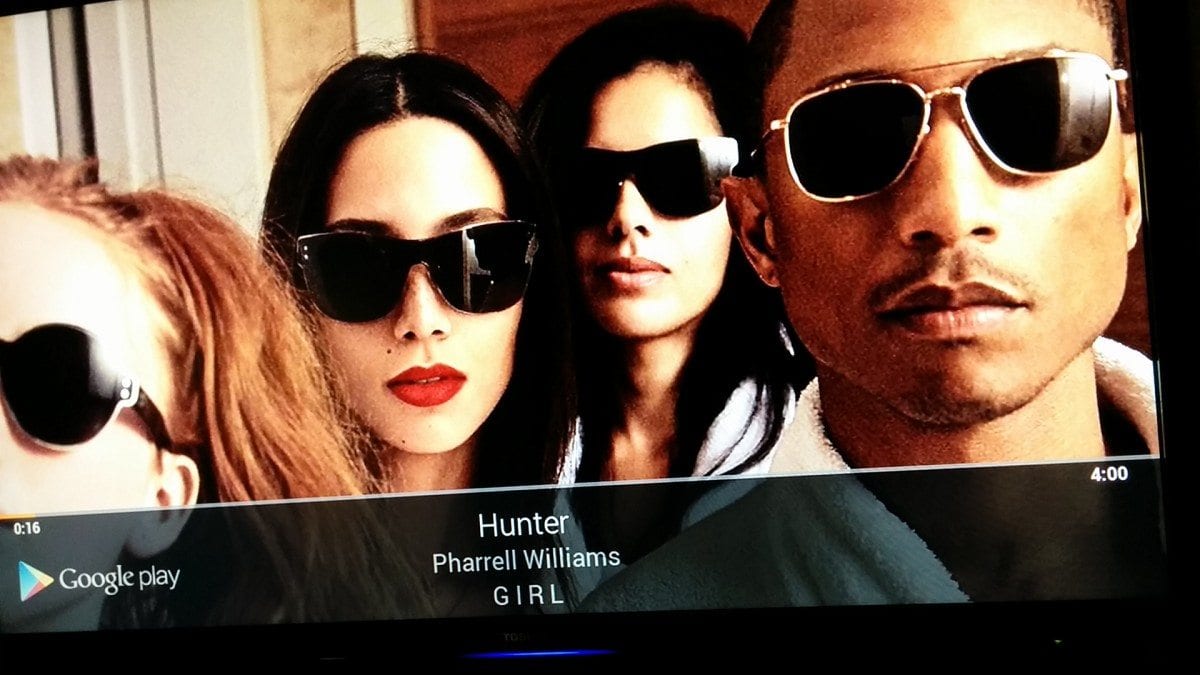 Movies works exactly the same, but I got distracted watching Kick Ass 2 so no more photos after this point…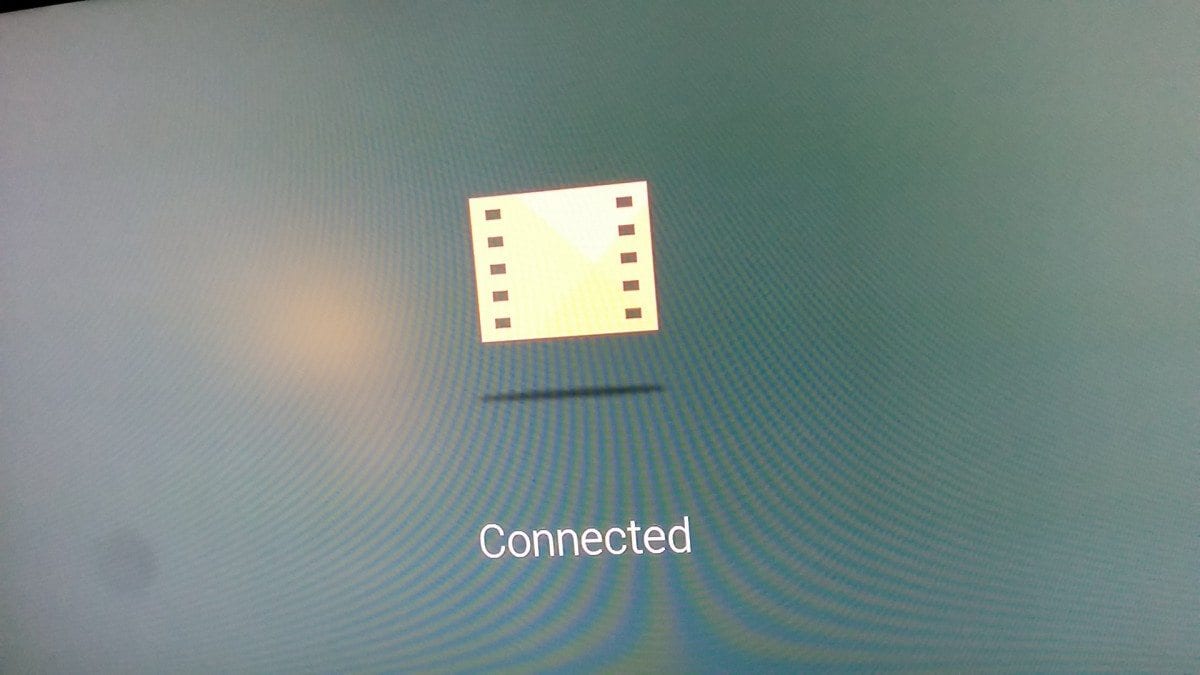 Chromecast is great, it works seamlessly with no fuss and does exactly what you'd expect it to, for just £30! Which is astonishing value for money, not only compared to Apple TV, but even android powered media players.
The best feature I've found so far is that Chromecast can turn on your TV and even switch over to its HDMI input. So you don't need to mess around with the TV remote when you want to bring up a YouTube clip, or get in from work and play some music. Cast it from your phone or tablet and it will appear on the TV, even if it was switched off and left on another input.
I want one for every TV in the flat, and for every TV everywhere. Chromecast is just brilliant!
// Matt