As you may have seen here, my ninja is currently not very well and has been on life support for almost a year. I've had a lot of time to make some plans for her and after feeling super jealous of Andy taking his R Nine T out in the sunshine this weekend, I spent some time in the garage and began the breakdown ready for the rebuild and very exciting, sexy things.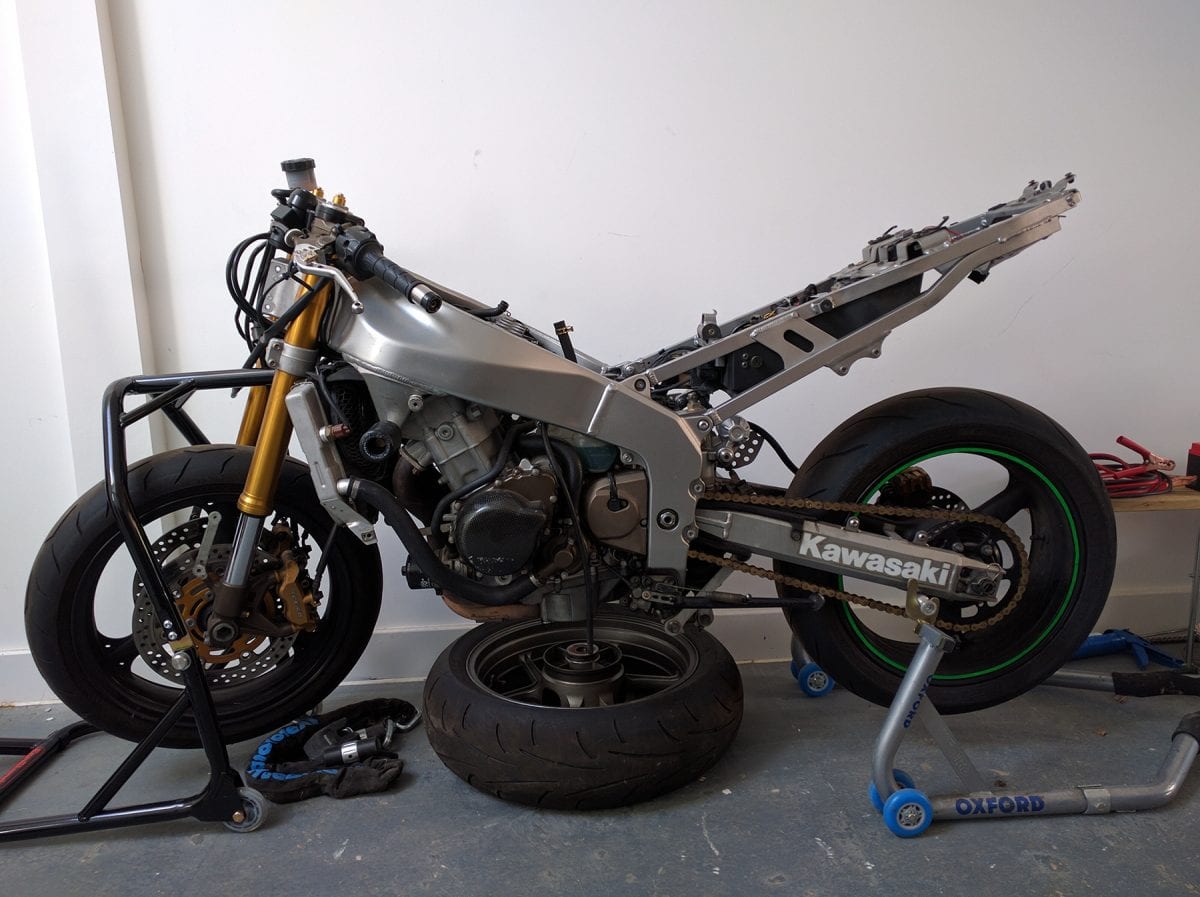 Most of the fairing and front end had already been removed/destroyed so to get it to this stage on Saturday I took off the tank, airbox, tail fairing/lights, exhaust and a couple of smaller parts (like the snapped shifter bracket).
I think the next step will be removing the ECU, alarm and all the cables to allow the sub-frame to come off. That's going to involve a LOT of labelling to make sure everything plugs back together in the right place. Fun!
// Matt