A sunny Saturday brought about a good opportunity to rack up some miles on the 29er. The route hadn't quite recovered from the recent flooding we've had around here so things got impossibly muddy at times, but away from the river everything was ridable.
Covered 30 miles in total, mostly off-road national cycle routes including Little Paxton Nature Reserve and Grafham Water.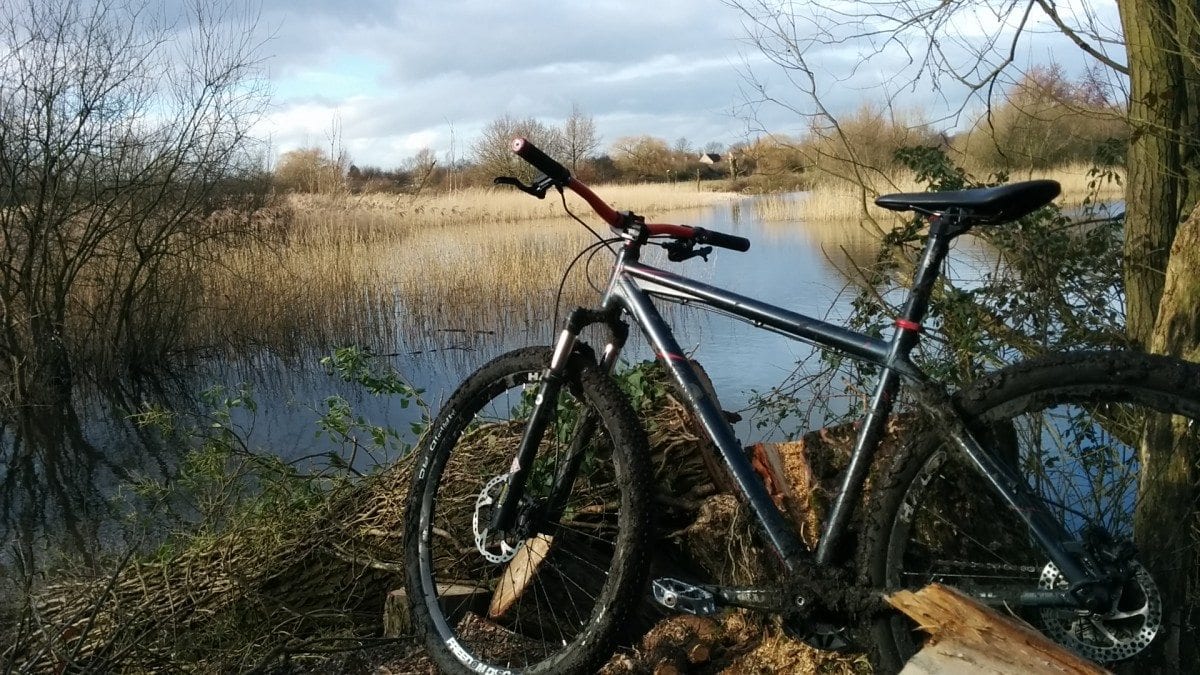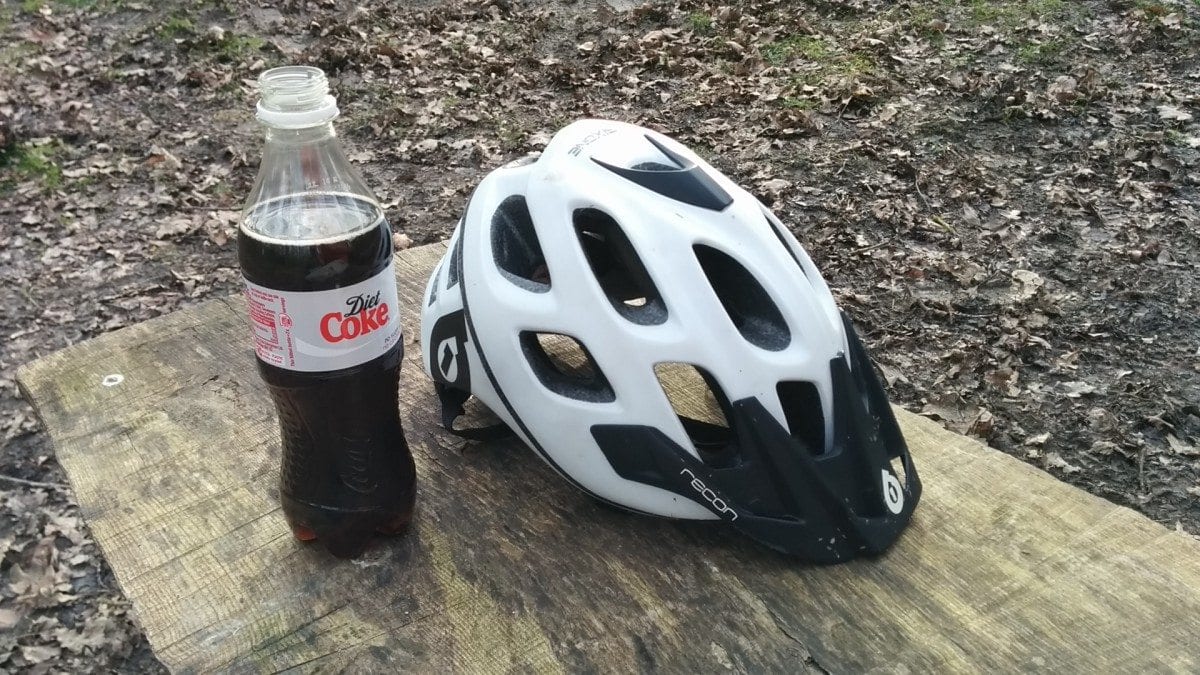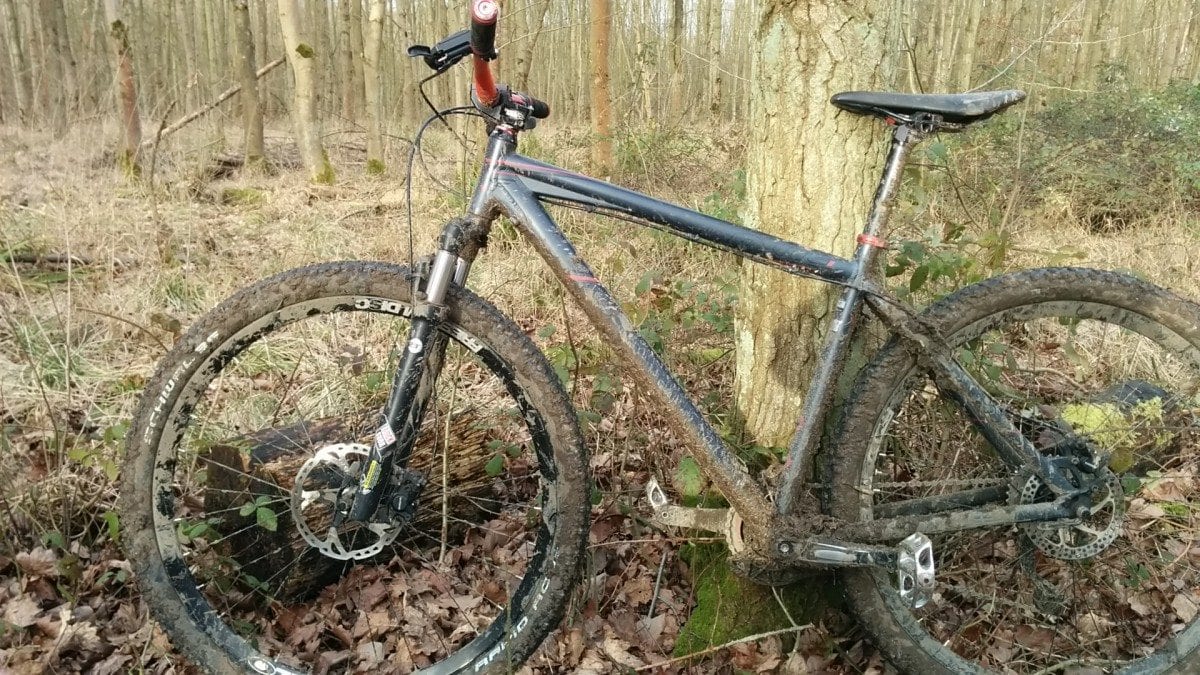 Today I found that I'd picked up a puncture on this ride. These new Schwalbe tyres although grippy enough don't seem very resistant to pointy things. I've had two punctures in two weeks, first the rear and now the front.
// Matt