This was finished AGES ago but I've been super busy and not had much time for the blog. I've also bought Andy's red A4 and the 1.8T is currently SORN but as these were a series I thought I'd better finish it off.
Here's the finished dash with the airbag cover, before I replaced the bent airbag cage…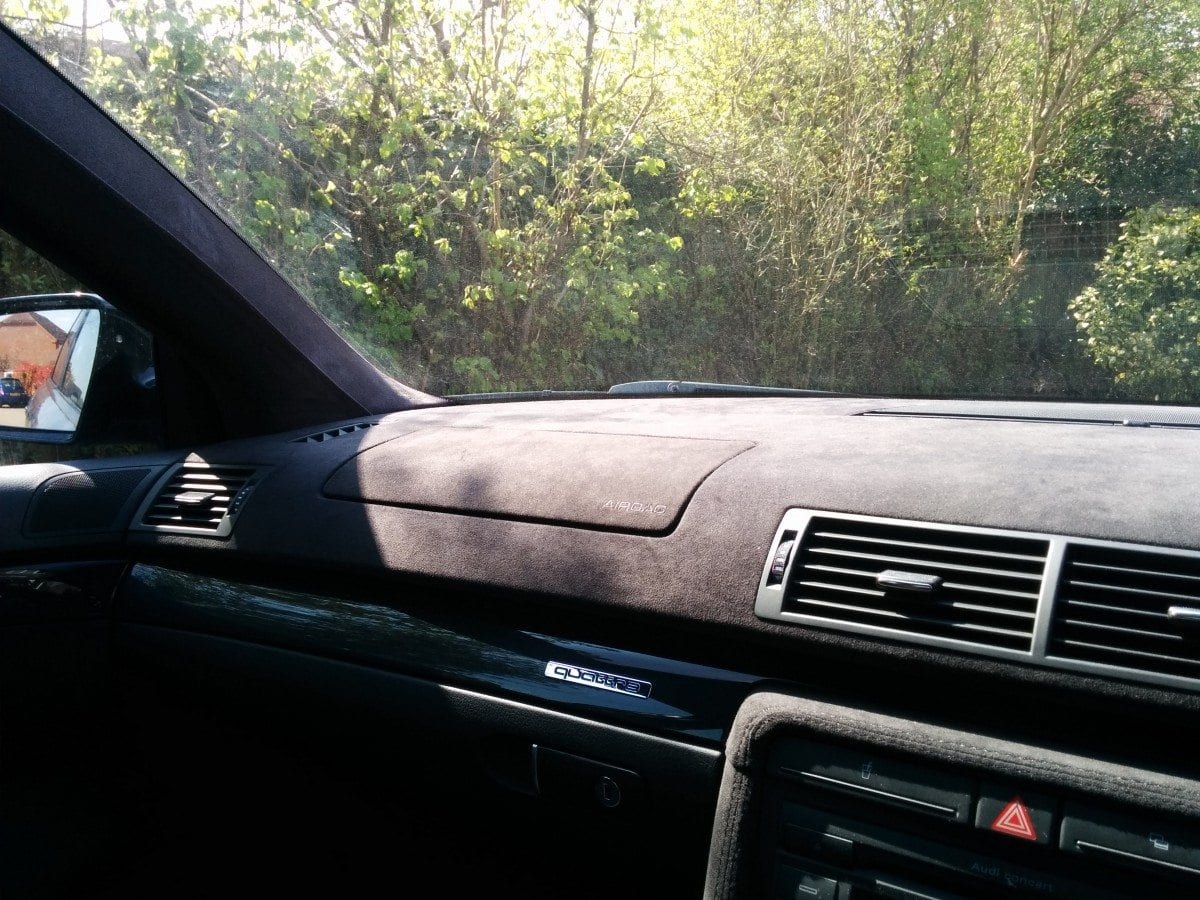 The airbag cage in all these photos is the one I bent to hell separating it from the dash which I later found was completely unnecessary. With the unbent cage the airbag cover now sits completely flush. The shadows shown here highlight the gap towards the front created by the bent cage lifting the cover proud of the dash.
I'm now thinking about removing all the alcantara and replacing with stock parts in order to sell the car on. Sad, but I don't have the space to keep two cars. I don't think I'll be doing a retrim in the red V6 as I don't see that being a project like this car was, so the dash and console will probably end up on ebay.
Here's a couple of other photos I took at the time…
The airbag logo embroidery came out really good, although I'd have prefered it slightly smaller Luke at Plush said it wasn't possible. He knows what he's on about and I can understand how embroidery is going to have limitations when trying to produce small text. Maybe debossing would have been an option to get a smaller logo with a OEM look.
And that's about it. Wasn't that difficult of a project overall and the extra effort to ensure airbag functionality wasn't impaired was definitely worth it.
Cheers!
// Matt