My passenger side door strips had picked up a nice collection of car park war scars in their 10 years of existence and needed some attention.
The Audi workshop manual states these can't be removed without destroying them, so I was prepared to buy new ones if that was the case but there was nothing to lose in trying to save them so I gave it a try anyway.
I used a heat gun and a flexible plastic scraper and lifted each strip from the end that met the door edge. The trick to taking them alive is to not bend them too much, it was pretty easy really, just take it easy. Don't over do it with the heat gun, you're only trying to soften up the adhesive tape. If you heat up the plastic too much they will bend too much and stay bent after they cool down, ruining them.
Once they're off you'll be left with a recess in each door and a bunch of holes. Due to our typical English weather I decided it'd be a good idea to tape over these to stop any rain getting in while the strips were off the car. Electrical tape worked well and didn't leave any residue when it was removed.
I filled any dents and and dings in each strip with plastic filler, smoothed them down with fine grit wet/dry paper and gave them a few coats of plastic primer. They got taken to my local bodyshop for painting along with both bumpers, the S4 door blades and a rear quarter that was showing some rust. If you're not comfortable repairing them yourself it'll probably be more cost effective to buy new ones rather than have a bodyshop do the work for you. No harm in asking them for a quote but fiddly annoying jobs are expensive jobs.
The bodyshop had run out of the stuff they use to remove old adhesive and so rather than take the car back later so they could refit the door strips for me, I did it myself this weekend.
I used household 'Sticky Stuff Remover' to attack the old adhesive strips and my trusty flexible plastic scraper to help it off. I needed to remove as much as possible to ensure the freshly painted strips would adhere properly.
Rear door strip recess with 90% of the old adhesive residue removed and given the once over with an alcohol wipe…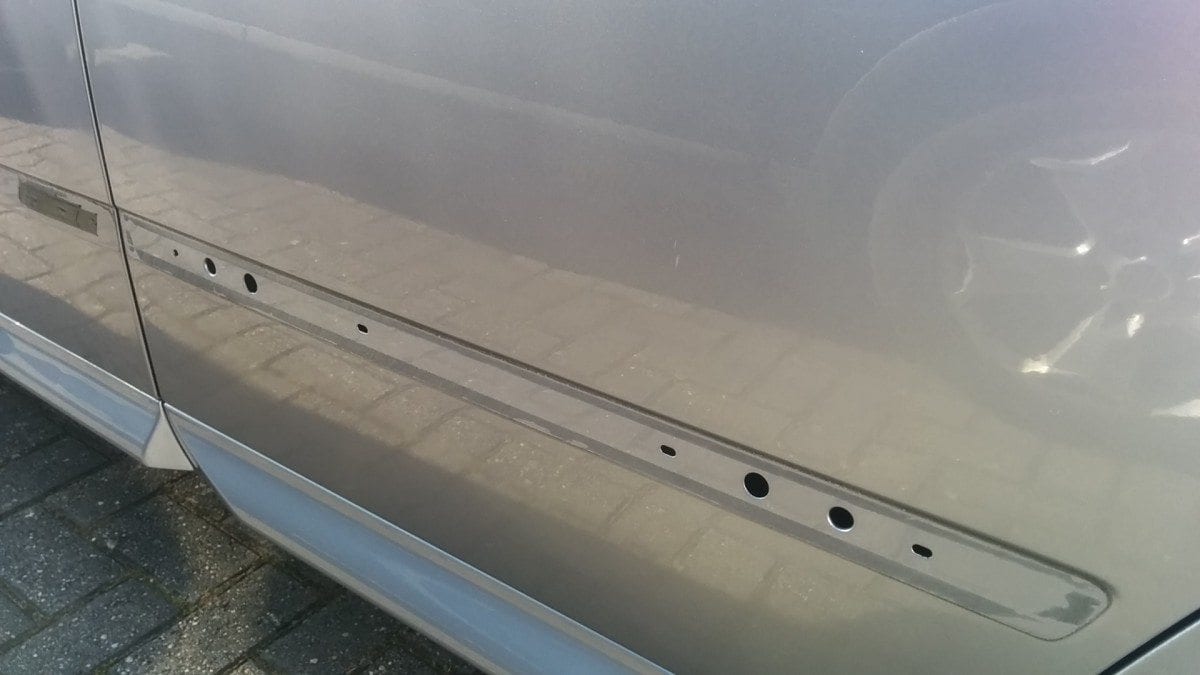 Rear passenger side fitted.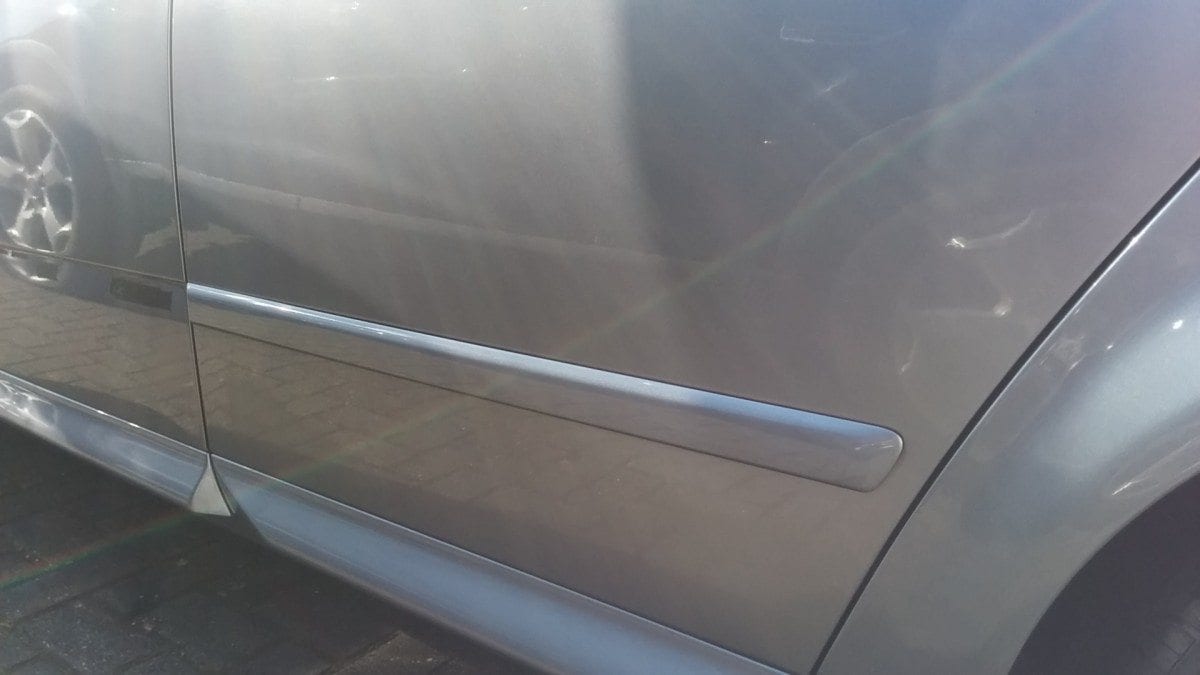 After the same process on the front, that was fitted too.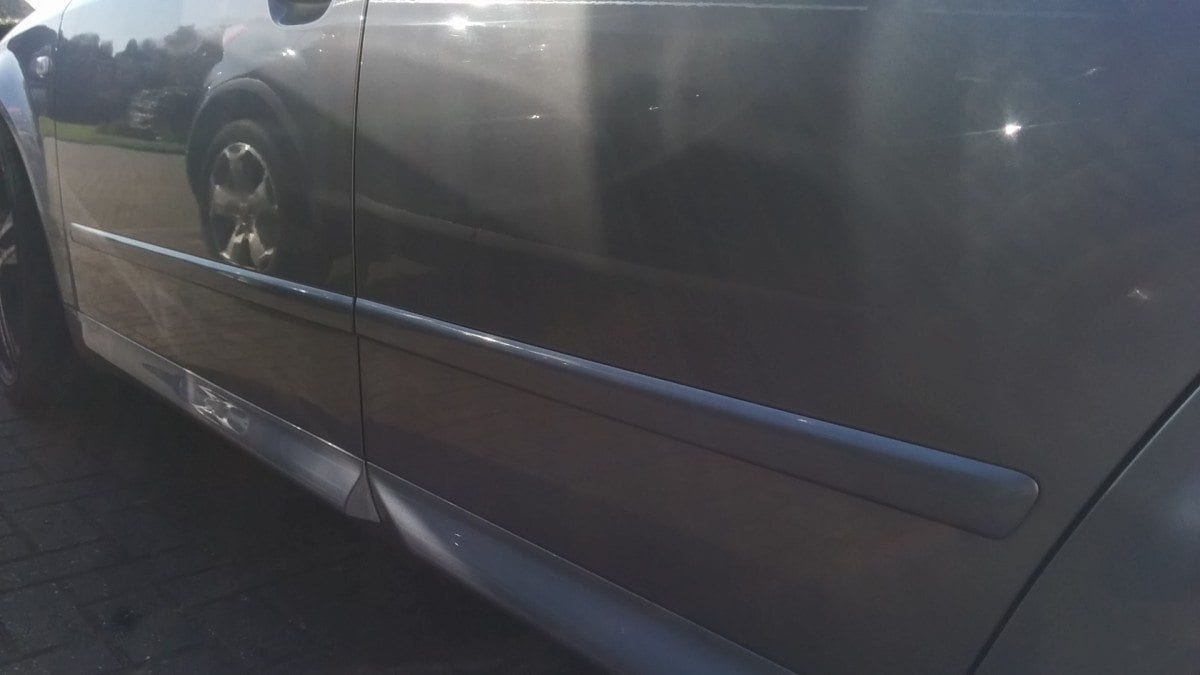 Door strip part numbers:
Rear passenger side – 8E0 853 963
Front passenger side – 8E0 853 953
Door strips bonded to the car with this 3M foam adhesive tape…
I have more photos of the removal process and repair to add later.
// Matt